Check out the latest brand-new editions of The RevolutionSF Roundtable, the podcast of RevolutionSF.com. We talk about every geek genre with our brand of sci-fi smarty-pants. Subscribe to us and rate us on iTunes or use these links and listen now!
The 80s were a wonderful time for action television. Every week, K-cars exploded and flipped. Lone wolves swept into our lives, saving us from mob bosses, drug lords and the occasional communist. For our second visit to this topic, our hosts, Deanna Toxopeus and Gary Mitchel are joined by Nathan Laws to discuss three more 80s action faves, Remington Steele, Knight Rider and Scarecrow and Mrs. King. The also spend some time discussing sharks, including if Canadian sharks say sorry when they bite someone. Plus Gary gives the most "meh" endorsement of a game ever.
If you missed part 1 of our two-part look at 80s action TV, and even if you did not miss it — here's a link.

The 80s was a special time. TV was dominated by action shows, where men saved orphanages from Colombian drug lords and corrupt businessmen, usually while driving a cool vehicle. Our co-hosts, Deanna Toxopeus and Gary Mitchel, having watched more than their fair share of these shows, gathered up action aficionados Nathan Laws and Dan Haight. Also included is a special visit from Joe Crowe! They discuss the greatest contribution to cinema from the 80s, the musical montage, along with Gary's obsession with breakfast cereal and the whole genre being a Robin Hood metaphor.
Follow Us
The RevolutionSF Roundtable theme music is "20 Minutes of Oxygen" by Darkest of the Hillside Thickets. Find them at thickets.net.
For our enormous archive of RevolutionSF podcasts, check out Enormous Archive of RevolutionSF Podcasts
Follow the RevolutionSF Roundtable cast on Twitter:
Gary Mitchel:@gary_mitchel / Deanna Toxopeus: @ubalstecha / Dan Haight: @danhaight / Nathan Laws: @_blogger_who / and Joe Crowe @yojoecrowe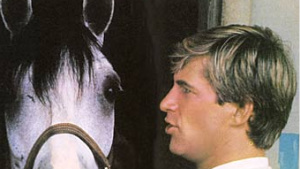 Actual scene from best show in history of television.

The post RevolutionSF Podcast: 80s Action TV Shows – Earth Station One appeared first on Transmissions From Atlantis.