Rabid Prince fan JC De La Torre and his lovely wife Rita give you a very special rememberance of the live and music of the musical genius Prince Rogers Nelson. Includes rememberances from Sheila E., Cee-lo (from their appearance on the View) and Lenny Kravitz (from a radio appearance) as well as some emotional rememberances from the Prince Army and Prince Tribute artist, Sir Jac.
Transmissions From Atlantis Presents Prince – A Remembrance
Opening
For You
Prince's 2nd Album
Dirty Mind
Controversy
1999
Purple Rain
Around the World in a Day
Parade
Sign O' The Times
The Black Album/Lovesexy
Graffiti Bridge
Diamond and Pearls
Love Symbol Album
The fight with Warner Brothers
The Gold Experience
Emancipation/Crystal Ball
Raven U2 the Joy Fantastic
Musicology
One Night Alone/N.E.W.S.
Art Official Age/PectrumElectrum
The End – featuring JC, Sir Jac and comments from the Prince Army
Closing – Featuring the instrumental cover of Purple Rain by the amazing Neil Zaza.
Come see us at Time Gate!
The post Transmissions From Atlantis Presents Prince – A Remembrance appeared first on Transmissions From Atlantis.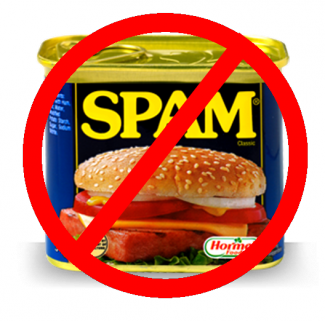 I would like to apologize for the mountain of emails that may have been generated from JCDeLaTorre.com. We have a very strong Anti-Spam policy on our site and due to accidentally pproving multiple pending posts, there was a significant amount of emails generated.
To combat this and prevent it from continuing, I have unsubscribed all members of our mailing list. I know some of you were impacted and for that I am truly sorry. It was not my intent to fill your mailboxes with our emails.
Hopefully you should not receive any more emails from us.
If you'd like to continue to get the latest info on our site, feel free to subscribe to our RSS feed or follow us on Facebook and Twitter.
Again, very sorry for any inconvenience this may have caused you.
Sincerely,
JC De La Torre
It was another fun day at the office for the Seekers crew as we wrapped on Day Four of Principal Photography. So you want to be a producer? How do you handle one of your stars getting her hand mangled by her cat (so much so she needed to go to the hospital) and one of your other stars getting in a car accident on the way to the shoot? Add to that, the pool you planned on shooting at obviously will not work and your fancy restaurant that you were planning on filming at decides it would rather not have any publicity (which I find highly irregular – what place doesn't want more publicity? Its no wonder its always empty in there).
It was a stressful day but all worked out as we did our first on location shoot of the program at a Hotel in Wesley Chapel.
For those of you worried, yes Allison should be okay with her hand and Shanel's car received just minor damage. She was fine.
We were so proud of the team being able to overcome Saturday's challenges and put together an awesome day. We got everything done we were striving for, we worked around the Pool and Restaurant fiascos and still came up with some compelling scenes.
Here are some shots!
We were back at it again on Saturday, May 14th. Filming some very critical scenes for Seekers of the Lost Worlds. As always, our actors brought it and we had an amazing day.
Shanel and Jim filmed a very emotional scene today and basically blew our minds away with their performance. You guys are really in for a treat.
Both Debbie and Allison brought their A game as well, giving us a highly productive day.
Rita took the director's chair today and was also behind the camera for most of the shots. My biggest challenge was not being all control freaky and letting her do what she wanted. I was okay (mostly).
Anyway, here are the set pics!