By Ashley Bergner/Box Office Buzz
In recent years, Hollywood has become quite adept at transforming well-known fairy tales into something creative and unexpected. "Snow White and the Huntsmen" brought a sense of gothic grit to a famous children's story. "Maleficent" turned a seemingly irredeemable Disney villain into a more sympathetic figure (and switched up the classic fairy tale cliche of "true love's kiss"). The TV show "Once Upon a Time" featured a split narrative that had fairy tale characters living in a small American town under a curse.
However, Disney's new live action "Cinderella" is a surprisingly straightforward and traditional retelling, sticking fairly close to the storyline of Disney's own 1950s animated version. While I like many of the revisionist fairy tales we've seen, in this instance, the traditional tone works perfectly, and "Cinderella" is a charming, beautifully-shot family film.
I won't spend much time describing the plot, because most of you probably know the story by heart already — the cruel stepmother, the fairy godmother, the royal ball, the glass slipper, the "happily ever after." The film stars Lily James, best known as the character Rose from "Downton Abbey." James gives the character a sense of sweetness and kindness without being artificially earnest; her gentle spirit is genuine. She has a nice sense of chemistry with "Game of Thrones'" Richard Madden, who plays the prince. Although technically they don't really have much time to get to know each other (and we learned from "Frozen" that you really shouldn't marry someone you've just known for a day!) 
 the romance is sweetly portrayed. Cate Blanchett is icy and elegant as the "evil stepmother; she thankfully doesn't overplay the role, giving the character a few sympathetic touches. Holliday Grainger and fellow "Downton" alum Sophie McShera are great fun as the two over-the-top stepsisters, with entertainingly hideous costumes and constant bickering. And Helena Bonham Carter has a brief appearance as the quirky fairy godmother.
Another highlight of the film is the gorgeous set design and elaborate costumes. Bright colors pop off the screen, and Patrick Doyle's lovely score fits perfectly with the film.
As I mentioned before, director Kenneth Branagh keeps the story fairly traditional, and in this case, it works, because while it is traditional, it certainly doesn't feel stale. The lively performances bring a freshness to the well-known tale. Although this Cinderella doesn't immediately come across as empowered a heroine as perhaps some of the other princesses in recent fairy tale retellings, she's more than just a helpless damsel-in-distress pining away in a tower. She's not a warrior but she does have courage, and determines not to give up, even when it looks like her story won't have a happy ending. She doesn't rely on fancy dresses, expensive carriages, or even necessarily the prince to make her happy; she finds that inside.
As much as I like some of the grittier fairy tale retellings, sometimes it's nice to have a straightforward "happily ever after." "Cinderella" is rather like a finely-crafted piece of cake — sweet but still with substance.
The post Movie review: 'Cinderella' a charming, old-fashioned fairy tale – Earth Station One appeared first on Transmissions From Atlantis.

The ESO crew pays tribute to one of the most beloved figures in pop culture. Mike, Mike, Keith Johnson, and the award-winning artist Mark Maddox share favorite moments of Leonard Nimoy's extensive career. Plus, cartoonist Carolyn Belefski curls up in The Geek Seat and we have Khan Reports from Joelanta, the Indiana Comic Con, and the upcoming TimeGate. We also spare a few minutes for some Shout Outs!

Table of Contents
0:00:00 Show Open / Rants & Raves w/ Alan Siler of TimeGate
0:19:03 Interview & Geek Seat w/ Cartoonist Carolyn Belefski
0:44:46 Remembering Leonard Nimoy
1:45:05 Dr Geeks Moment of Science
1:47:09 Khan Report w/ Drew Leiter
2:11:55 Show Close
Links
The New ESO Amazon.com E-Store
ESO on iTunes
ESO on Stitcher Radio
The ESO Window Sticker
Make-A-Wish Foundation
Mark Maddox
Carolyn Belefski
Curls Kickstarter
Curls
TimeGate
Indiana Comic Con
Joelanta
Comic Geek Speak
ChameleonCon
Chameleon Chronicles
ESO Network Appearances
Mar 20 Speakeasy Electro Swing at Red Light Cafe (Atlanta, GA)
RRETRO (Q)
March 21-22 SC Comicon (Greenville, SC)
ESO (Mike F, MikeG)
Apr 24-26 Treklanta (Atlanta, GA)
ESO (MikeG)
May 2 FCBD Odin's Comic (Lilburn, GA)
ESO (MikeF, MikeG)
May 8-10 Outlantacon (Atlanta, GA)
ESO (MikeF)
May 22-24 TimeGate (Atlanta, GA)
ESO (MikeF, MikeG)
ESW/ESMCU (Jen)
If you would like to leave feedback or a comment on the show please call the ESO feedback line at (404)963-9057 (remember long distance charges may apply) or feel free to email us @ esopodcast@gmail.com
The post Earth Station One Episode 258 – Remembering Leonard Nimoy – Earth Station One appeared first on Transmissions From Atlantis.

There's a new Daredevil trailer, John has his Lego Quinjet, and Jen is stoked that Marvel is talking about actually marketing toys to girls….and that's just the beginning! Join Jen and John for the episode that is not actually called "That's What She Said"; Jen just can't seem to remember that it's "Who You Really Are."

Earth Station MCU on Facebook
Earth Station MCU on WordPress
John Rabon at Anglotopia.net
Official Daredevil Trailer!
RDJ presents young fan with " a brand spanking new 3D-printed bionic Iron Man arm "
Mike Coulter (Luke Cage) Interview
Marvel Not Attending SDCC?
The post Earth Station MCU Episode 10 – "Who You Really Are" – Earth Station One appeared first on Transmissions From Atlantis.
Check out the latest brand-new editions of The RevolutionSF Roundtable, the podcast of RevolutionSF.com. We talk about every geek genre with our brand of sci-fi smarty-pants. Subscribe to us and rate us on iTunes or use these links and listen now!
The 80s were a wonderful time for action television. Every week, K-cars exploded and flipped. Lone wolves swept into our lives, saving us from mob bosses, drug lords and the occasional communist. For our second visit to this topic, our hosts, Deanna Toxopeus and Gary Mitchel are joined by Nathan Laws to discuss three more 80s action faves, Remington Steele, Knight Rider and Scarecrow and Mrs. King. The also spend some time discussing sharks, including if Canadian sharks say sorry when they bite someone. Plus Gary gives the most "meh" endorsement of a game ever.
If you missed part 1 of our two-part look at 80s action TV, and even if you did not miss it — here's a link.

The 80s was a special time. TV was dominated by action shows, where men saved orphanages from Colombian drug lords and corrupt businessmen, usually while driving a cool vehicle. Our co-hosts, Deanna Toxopeus and Gary Mitchel, having watched more than their fair share of these shows, gathered up action aficionados Nathan Laws and Dan Haight. Also included is a special visit from Joe Crowe! They discuss the greatest contribution to cinema from the 80s, the musical montage, along with Gary's obsession with breakfast cereal and the whole genre being a Robin Hood metaphor.
Follow Us
The RevolutionSF Roundtable theme music is "20 Minutes of Oxygen" by Darkest of the Hillside Thickets. Find them at thickets.net.
For our enormous archive of RevolutionSF podcasts, check out Enormous Archive of RevolutionSF Podcasts
Follow the RevolutionSF Roundtable cast on Twitter:
Gary Mitchel:@gary_mitchel / Deanna Toxopeus: @ubalstecha / Dan Haight: @danhaight / Nathan Laws: @_blogger_who / and Joe Crowe @yojoecrowe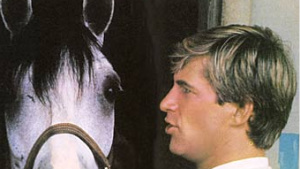 Actual scene from best show in history of television.

The post RevolutionSF Podcast: 80s Action TV Shows – Earth Station One appeared first on Transmissions From Atlantis.
In a very special episode of Transmissions From Atlantis, JC, Rita, Dr. Scott Viguie and author Drew Leiter celebrate the life of the extraordinary actor Leonard Nimoy. We talk about his career as Star Trek's Spock, his other acting endeavors, his singing, photographic and humanitarian impact. Join us for laughs and tears but be sure to bring your kleenex.
Nimoy artwork by the amazing artist Rapsag
Transmissions From Atlantis 95 – Remembering Nimoy
Opening
Remembering Leonard Nimoy (with Dr. Scott Viguie and Author Drew Leiter)
Closing with Amazing Grace by James Horner
You can buy Ancient Rising – The Audio Theater Book on CD and digital download for $24.99 at Blackstone Audio
Star Mage – The First Series Trade Paperback
JC De La Torre, author of the critically acclaimed novel Ancient Rising, gives us a new fusion of Science Fiction and Magic in Star Mage! Darien Connors discovers he's not from Earth, has strange magical powers, and is the key in an ancient war between two alien races of necromancers. Star Mage offers wizard battles with a side of spaceship warfare, alien worlds, and weird creatures.
All six issues of the first series of JC De La Torre's Sci-Fi and Fantasy Epic Star Mage are collected in to one awesome trade paperback. Including the six issues, this collection also features a new Star Mage story written by White Chapel co-writer Martin Dunn with art from Derrick Fish, crests of the Houses of Lambdu Kishpu and concept art by Ray Dillon and Franco Cespedes.
Comic Book Shops: OCT140575
Regular Book Stores (Barnes and Noble, Amazon, Etc.): 978-1631400711

Now Available at these fine stores - 
Out of the USA, order from these fine Amazon stores
Transmissions From Atlantis Comics
Leave a message on our facebook page!
The post Episode 95 – Remembering Nimoy appeared first on Transmissions From Atlantis.